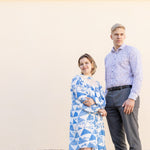 The design brand for natural cosmetics, HAVU, is inspired by the Finnish nature. The brand brings from nature the genuine design of its products. HAVU is known of its high-quality lipsticks that are packed in stylish wooden containers. 
In February 2020, HAVU realized its first round of financing, during which capital investments of 110 000 euros were collected. With this funding, HAVU implements the first stage of its strategy for the internationalisation by targeting selected markets in Europe. "Funding is an essential step towards internationalisation and growing the awareness in regard to the brand", states the founder of HAVU, Tatu Fontell.
In connection with the round of financing, a new board was selected to speed up the growth of HAVU. All board members are members of FiBAN (Finnish Business Angel Network). The chairman of the board is Jari Paakkarinen, who has a background in Nokia's international sales and who is currently working in other boards; these responsibilities strengthen HAVU's business mindset. Sissi Silván has worked as H&M Finland's first country manager and she is currently helping B2C brands with internationalisation as a business angel, board professional and a consult. Ira Stening has worked as one of the first industrial market and competitiveness analysts in Finland, after which she has worked in business development management in international listed companies. In addition, Tatu Fontell, HAVU's founder, will continue as a board member. Lumi Maunuvaara will continue as HAVU's CEO. Entrepreneurs Tatu and Lumi, two students of Aalto University, were only 20 years old when the founded HAVU in 2017.
Lumi mentions regarding to HAVU's first steps: "The launch of HAVU was sped-up by both of our passion to do something of our own, something new and better for us, the people and the environment! In my opinion, other brands were simply not trying enough. It has been great to notice how natural cosmetics has during these couple of years changed from the marginal into a growing global market. From the beginning, our mission has been to combine green values to beautiful design product and a bright brand. I am thankful that people believed in HAVU's growth potential and us young entrepreneurs!"
Along with the round of financing, HAVU's potential to grow is guaranteed. The company will launch new products and open new sales channels both in Finland and in international markets. At the moment, HAVU has more than 20 retailers in Finland, and international retailers are located in Luxembourg, Sweden, Estonia, Switzerland, Austria, Japan and Malaysia.
HAVU Cosmetics, a natural cosmetics brand founded in 2017, is a company founded by two students. Their pilot lipsticks were sold out in a day. Now, HAVU has launched lipsticks in eight shades and is constantly developing new shades, of which some are Limited Edition products. The containers of HAVU products are handmade of alder and aspen, and mechanism of the inner container is of PLA, which makes the product 100% biodegradable. The lipsticks are made of certified natural waxes and oils and pigments used in natural cosmetics.