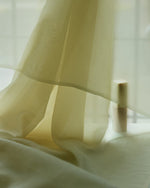 "Heather lipstick, HAVU. Purple/pink shade from what might be the world's most eco-conscious lip care manufacturer."
Scandinavain MIND wrote a great article about HAVU, and mentioned us as one of the best sustainable innovations.
"After the huge K-beauty trend and its 10-step-routines, there's a growing global buzz for Scandinavian S-beauty and its innovative products with sustainability at its very core. In the latest issue of our printed magazine, we highlight 13 innovative beauty launches. This is #2.
Disrupting an industry that has traditionally used so much plastics and single-use plastics can be challenging — especially as a new brand, according to HAVU Cosmetics' co-founder Lumi Maunuvaara. "When it comes to sustainability, you have to look at the whole lifecycle of the product," she states."
Read the full article from here.
Read also: 13 launches that drive innovation in the beauty industry