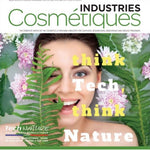 The international issue of Industries Cosmétiques 2020-2021 has published an interesting article about cosmetics made in Finland. 
We are seldom aware about the rich environment we Finns live in and the pure ingredients our nature provides us. Therefore our products are one of a kind. 
We recommend you to take a closer look at this issue if you want to know more about researches made in skincare and cosmetics. You can also find HAVU Cosmetics featured on page 42.
Read the paper here.